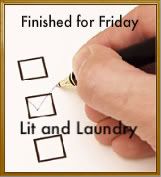 Why is it no matter how early I start preparing for Christmas, the closer it gets the more I have to do?

Boogie made a visit last weekend. He and Papa went to get the Christmas tree and he helped decorate it.


We made and ate Rice Krispie Treats.



Then came Monday and a flare up of my lower back. The back is much better today thanks to nsaids, ice and heat.

Despite the back, I did complete the tree decorating Tuesday. Wednesday and Thursday was spent decorating and cleaning the rest of the house.

I also got three packages put together and mailed this week. One was a new iPhone for the youngest daughter. Her Christmas present early. A package filled with ornaments went to daughter #3. She wanted all the ornaments she had made and collected over the years. The third package went to my girlfriends back home. They will be having our Christmas gathering on Sunday.

I have been a busy Bea in my studio these last months. These are not things I have finished this week, but I wanted to share them. I will not be letting any secrets out as none of these gifts will be going to friends and family that read my blog.


This is a quilted thread catcher. A pin cushion filled with sand rests on the table and holds the little basket. I made two of these; one for my mom and one for Hub's mom.

I made a handbag for one of my girlfriend's who celebrates a December birthday. I was so pleased with the way this turned out. Hope she likes it.


Below is one of the reusable shopping bags I made from fabric in my stash. The blue print was four yards I found at a flea market and paid $2. The red polka dot used for the pocket and lining was a damaged piece I found in a remnant basket.

Next is one of the crayon keepers I made for the grandsons. These were fun and fast to put together. Here it is all rolled up.


*You can click on the pictures to enlarge them.

What's next? This weekend I need to wrap, wrap, wrap! Monday morning I want to be at the post office with huge boxes going to the grandson and kids in Milwaukee, the parents and kids in Kansas and the MIL in St. Louis. Last year everything had to be sent priority mail. Ouch! I am hoping to save some money this year by getting things shipped earlier.

My little Singer will be humming again this weekend as I have two more handbags to construct. Then next week I can get the last of my gifts for Hubs and start the cookie baking.

Are you beginning to see the light at the end of the tunnel? Join threeundertwo and tell us what you have accomplished this week.