Sunday, May 30, 2010
Thursday, May 27, 2010
Friday, May 21, 2010
Last month, I made a visit to my new ob/gyn looking for relief from the annoying symptoms of menopause and believe me, all the symptoms of menopause are annoying! The prescription for mental fogginess, fatigue, insomnia and decreased sex drive is... EXERCISE. You knew she was going to tell me that, didn't you? Me too.
That was a month ago. I put the PRO in procrastination. But this morning I donned my floppy bush hat to protect my face from the sun and grabbed my walking stick so I would have something to
fight off all the hot guys
help me climb hills. Despite the groaning muscles and joints, the walk felt good.
Wait until you see me in my bicycle gear...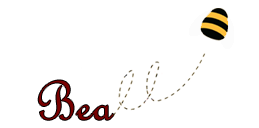 Posted by

Bea
at 10:34 PM
2 comments
Links to this post

Monday, May 17, 2010
Friday, May 14, 2010
Monday, May 10, 2010
Friday, May 7, 2010
Monday, May 3, 2010