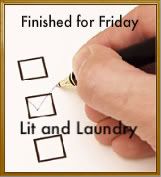 My mom made several of these towels when both of my daughters were born. They are so much nicer than the typical thin hooded towels you can purchase. Not only are they wonderful for bathing baby but they are great to take to the pool, lake or beach for toddlers and small children. Because these towels are so easy to make, I always give one or two to any new mom.

To make these hooded towels, you will need a bath towel and matching wash cloth. The one shown in this picture is one I bought at Wal-Mart. It is one of the thicker towels they sell.


Prewash and dry the towel and wash cloth as per manufacturer's directions. Fold the wash cloth in half, right sides together. Since this wash cloth had two sides with a wider finished edge, I choose to make those edges the front of the hood as it will be easier to stitch the seam along the narrower finished edge. I also placed the tag so it would be in the top part of the hood.


Stitch along the pinned edge. I usually let the finished edges of the cloth guide me as to how wide to stitch the seam. This one was about a quarter inch.


Here is the wash cloth after it is seamed.


Next, fold the towel in half, short edges together, and place a pin to mark the middle of the edge. Find the middle of the wash cloth opposite the seamed edge and mark with a pin. With the pins matching, pin the wash cloth to the towel, right sides together.


Sew the washcloth to the towel.


All done. How simple is that?

Here is Mrs. Beasley all wrapped up in the finished towel.


I have been spending a lot of time in the studio this week, but this is the only project I have completed. Maybe next week, I will have the quilt finished that will be sent along with the towel to my friend's new baby girl.

What have you accomplished this week? Share it with us at

Lit and Laundry

.